Currently reading: The Thickety  and it is as wonderful and scary as the person who recommended it to me said.  For the kids who liked Doll Bones this will be a must read.  Good adventure, good strong girl character and a bit scary.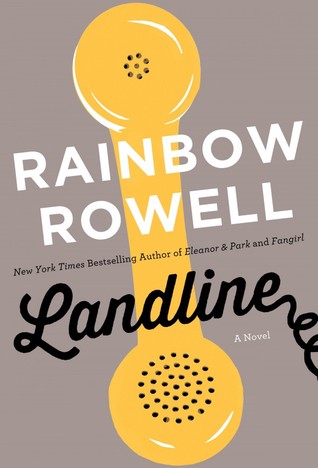 Finished over the weekend: Landline. (Grown-up Read!)   I really enjoy Rainbow Rowell's writing.  Take a story of someone unraveling, both their marriage and emotional stability, and then make it funny.  How does she doe this?  How does she take something heartbreaking and make me giggle?  And although I loved the writing, and the story, in the end I didn't much care for Georgie McCool and her character.  She made me mad…. I just wanted her to stop and enjoy her own kids and not be so anti-mother.  But don't worry, I'll keep reading this same author.
In the car I listened to: The Raven Boys.  This is one of my favorite authors.  My daughter and I were on a bit of a road trip as I attended nErDcampMI, an edcamp for teachers.  On our way home we stopped in Madison, Wisconsin to attend a book signing.  We also stalked the parking lot for her famous blue camaro.
What are you reading this week?