I grew up with dad who watched lots of Nova and Mutual of Omaha's Wild Kingdom (and golf — but that is irrelevant for this list!)
My dad knew that knowing stuff was important, and the world that we live in is interesting. As much as I am a fan of fictions, I also love a great non-fiction book. I'm always on the look-out for non-fiction that is interesting to the middle school reader.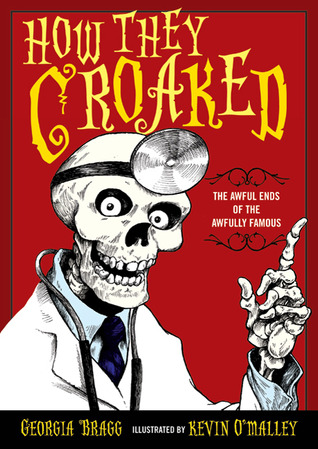 I think there are a couple books in this series right now.  The books are funny, but the facts and the stories are there.
Nathan Hale…. writing about Nathan Hale.  What could be better?  There are now four books in the Hazardous Tales series.  For a student who loves history, these are great books.  Yes, they are graphic novels, but they are dense books — stuffed with facts and side-bars.  I adore these books.  Warning:  The Donner Dinner party is a bit gruesome — but it is based in historical events!
I love all of Candace Fleming's non-fictions stories.  There are lots of pictures, and side-bars and a sense of humor that keeps reader's interested.
Other great books…. 
I love the Tony Robinson's books.  They are really accessible and funny — but full of facts.  I've had to order a couple that I wanted through UK books stores (through Amazon).